2011 has been pretty busy around here so far.. I have been working with Paulie Lipman recording a new album entitled "The Obscene Gravity of Silence". It's a mix of spoken word and backing music; I've been helping Paulie on the production and recording aspects of the album at my studio.  He is going to wrap up final musical composition and mixing on his new mobile rig.
Royal Dead are back in the studio recording songs with their new lineup. I spent the past weekend laying down tracks with them. We're going to have some more recording sessions in February and have the release come out on Kheperi Global Media sometime in 2011.
Some photos from this past weekend's session: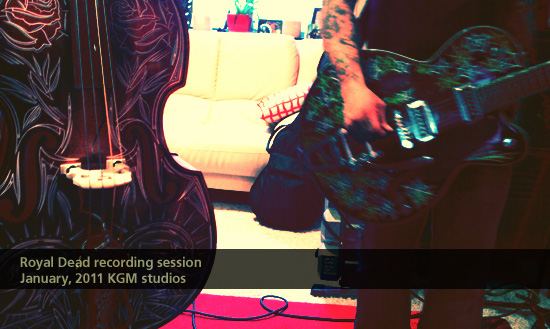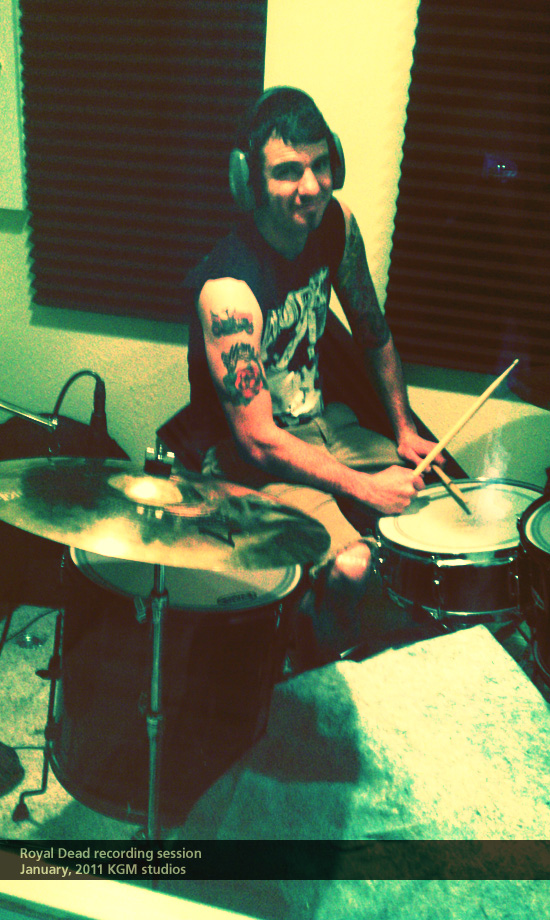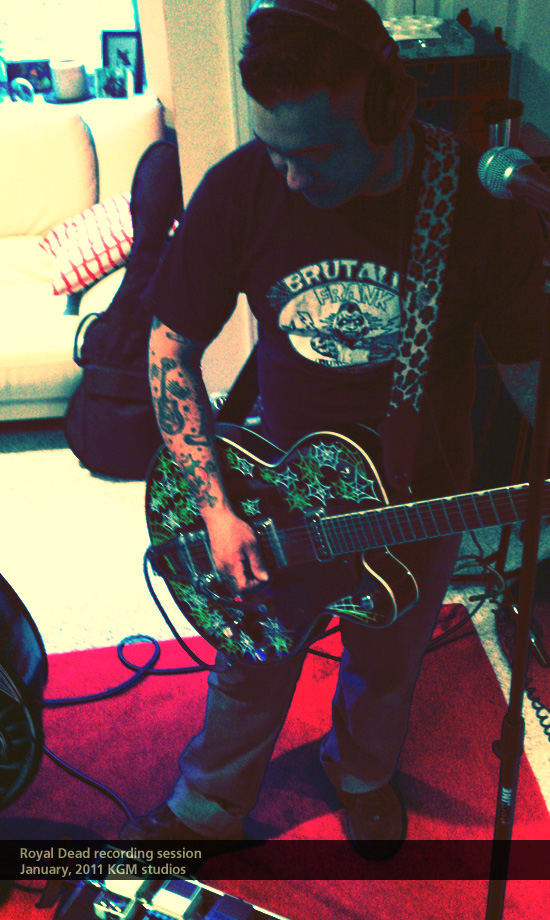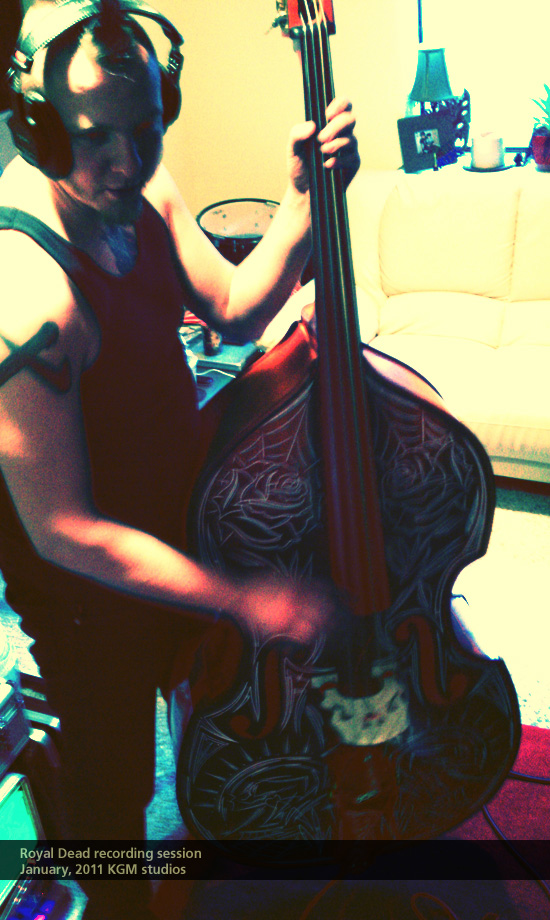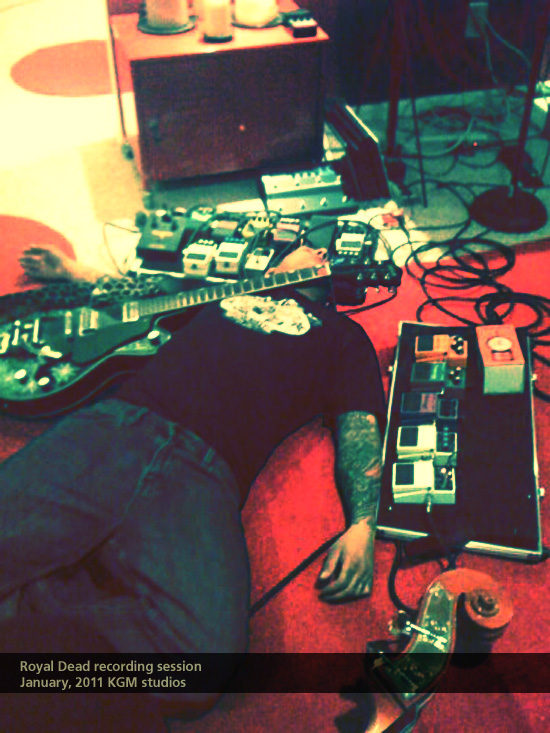 I'm also continuing work with Mad Wax from Vocode Records/Vocode Project on an eclectic electronic music project. We've discussed possibily pressing vinyl for this release. My wife Jolene has been sitting in on sessions and learning the ins and outs of the studio. We're discussing opening up the studio to the public sometime later this year.